All our students at future education come from very different educational backgrounds and all too often have struggled with their learning. Some students feel that they have 'failed' education and this has a significant impact on their mental health and wellbeing. At future Education our mission is to empower students to learn, we want them to feel safe in the classroom and know that they can achieve.
The team at Future Education work with our students, family, carers and other professionals to ensure that we are offering support to address each young person's specific area of need.
These include:
Speech and Language sessions
1:1 intervention sessions (Focused on specific areas of need)
Arrow reading intervention
Access to laptops in every lesson
Lego Therapy
Referral to educational and Clinical psychology
Referral to dyslexia Norfolk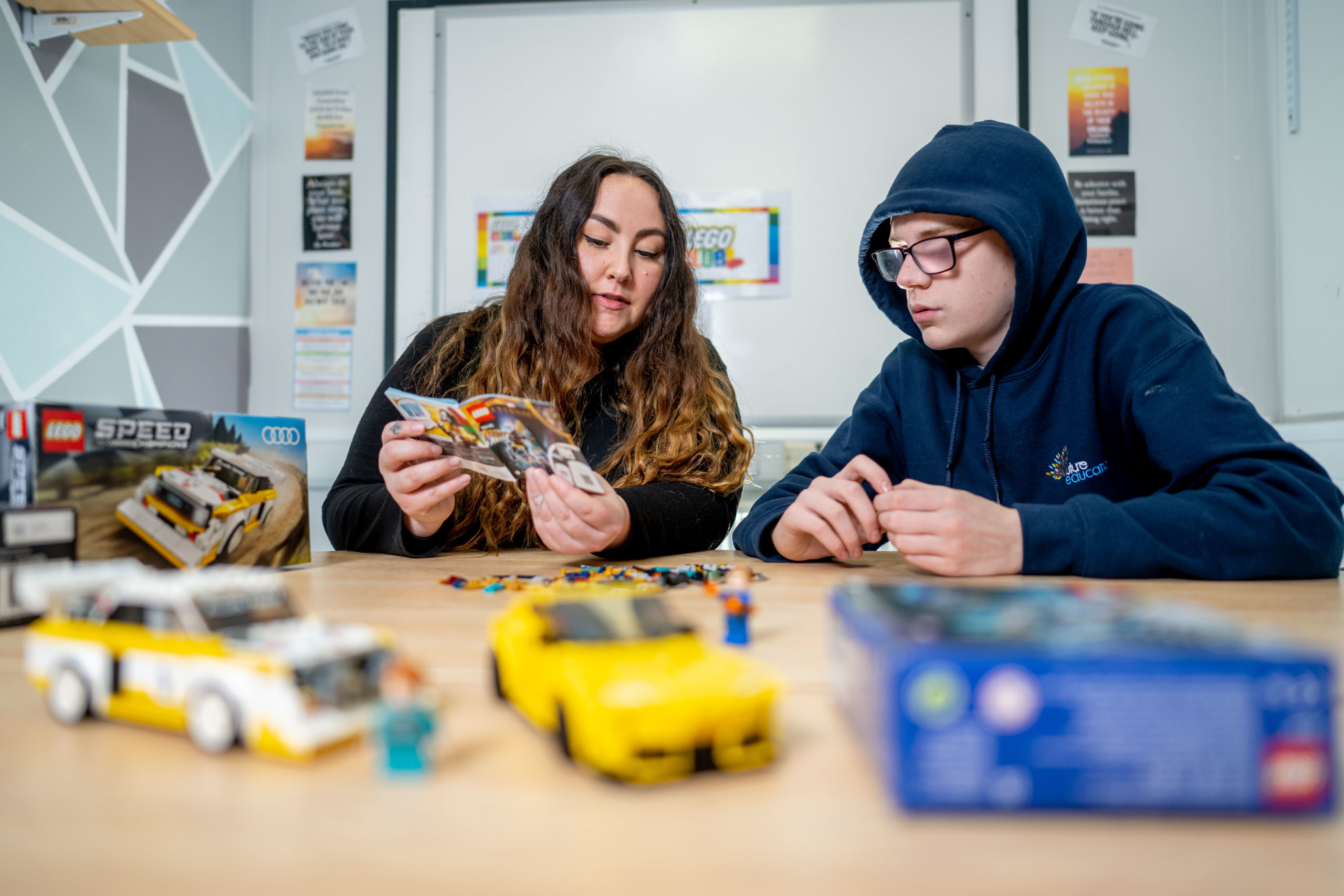 EHCP reviews are carried out on an annual basis and this information is fed back to the whole staff so that interventions and strategies can be put into place to improve the educational experience of each child. Staff meet on a weekly basis to plan support interventions while working with a range of multi agencies.
Our timetables are carefully crafted to meet the SEND needs of each student, to give a breadth of education that encompasses the academic and the practical. Students receive core subjects in the morning and a range of vocational sessions in the afternoon that they choose.
Current student:
Attendance at previous school 21% , at Future Education 90%
'They really help me to learn here. I get a computer to work on, and the font of things is made bigger which didn't happen before. I am very happy here at this school'